What is Techademia?

Techademia is a nonprofit organization with a mission of ensuring technology usage in every school for every student. Our goal is to provide students, educators, and administrators with a pathway to Digital Learning in the 21st century. Our computer-based educational programs and support services are designed to excite the imaginations, captivate the minds, and stimulate the thinking skills of students in K-12 learning.

Techademia is committed to helping educators grow their skill base in the area of technology by providing professional development and daily support to educators implementing our programs.

Techademia is also in the forefront of the effort to provide every student and school with the latest technology resources through our technology consultations.

Techademia is working effectively with school communities to create a generation of global learners with the technological skills needed to make an impact on our world.
Why use Techademia?

School communities are facing challenges with changing curriculums and standards, the change to Common Core, new testing formats, and the movement toward digital education.

Techadema's purpose as an organization is to assist schools, educators, students, and parents in navigating these obstacles. We work with schools and local communities to implement programs, trainings, and social networks that help bridge the transtion to digital integration.

We believe everyone, but most especially every child, must be given the tools to succeed in the new digital terrain.
Watch what we can do!

For more videos, including our Ed Tech weekly reports, click the YOUTUBE link in the browser to visit our channel!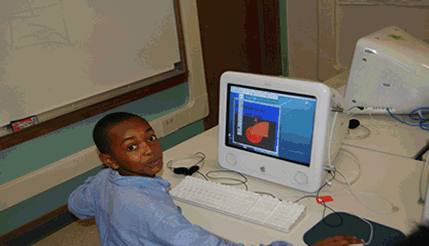 Quick Links
Click the icon below to be taken directly to training and program information.
Professional Development Series
| | | | |
| --- | --- | --- | --- |
| | | | |
| Intro to Digital Integration | Common Core | Literacy | Math |
| | | | |
| Science | Social Studies | Service Learning | Test Preparation |
Curriculum and Youth Programs
Go Green!!!

Power Move

Youth Cinema Collective

Power Reports
| | |
| --- | --- |
| | |
| TechEngine | Techademia Bridge Afterschool and Holiday Programs |
School Development Programs
| | |
| --- | --- |
| | |
| TECH UP! Consultations | TEACH Academies (Technology Education Access Can Help) |